Louis M. Yarmosky, DDS, MSD
---
---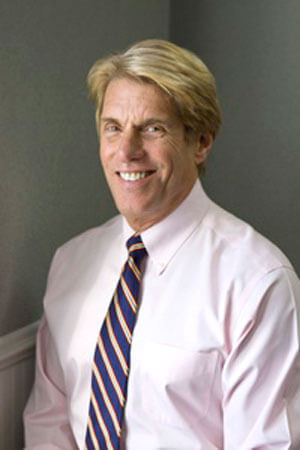 ---
Dr. Louis Yarmosky was born and raised in Baltimore, Maryland and is the oldest of four brothers. He entered The University of Maryland, College Park in 1964 and received his Doctor of Dental Surgery Degree from the University of Maryland Dental School in 1971 and was elected President of the Student Government. Dr. Louis completed his Pediatric Dental Specialty Training and earned his Masters of Dental Science Degree from Boston University in 1973.
Dr. Louis started Yarmosky Pediatric Dentistry in 1973 in Pittsfield, MA after recognizing that families in Berkshire County and the surrounding areas did not have a local Pediatric Dental Specialist. In 1980 his brother, Dr. Steve Yarmosky joined the practice and they opened their second office in Great Barrington. As a Pediatric Dental Specialist, Dr. Louis has extensive training and expertise in the management of the growth and development, orthodontic and airway management, myofunctional treatment for children and adolescents, as well comprehensive preventative and restorative care.
For over 43 years Dr. Louis has been committed to providing compassionate and progressive care to children in the Berkshires and the outlying areas of New York, Connecticut, and Vermont. Dr. Louis actively keeps abreast of the latest techniques and research in Pediatric Dentistry and was the Committee Chairman of continuing education for the Berkshire County Dental Association for over 10 years. He is a staff member of Berkshire Health Systems where he is an Instructor in the Advanced General Dentistry Residency program as well as a provider of dental surgical services at the Crane Center at BMC. Dr. Louis is an active member of the American Dental Association, American Association of Pediatric Dentistry, Massachusetts State Dental Society and the Berkshire District Dental Society. He is active in the community in the promotion of children's oral health and also lectures locally and regionally on "Behavior Management for Children in the Dental Setting."
Dr. Louis and his wife Mary Ann raised a daughter (Dr. Lauren (Yarmosky) Ballinger) and three sons together and are now the proud grandparents of 5 grand-daughters and 3 grandsons.
Photography has been a hobby and passion ever since Dr. Louis brought his Kodak Brownie camera to summer camp in the Blue Ridge Mountains of Western Maryland. Visitors to both offices can see some of his work on display. Dr. Louis has a website of his photography that can be accessed at www.louisyarmoskyphotography.com
---