It is often necessary to restore a tooth due to decay or trauma. We take pride in both the manner we provide care to your child by striving to make the experience as comfortable as possible for them and also in the quality of our restorations. We stay up-to-date with continuing education on the best practices, dental materials and techniques available and use only the finest materials on the market for everything we do. We are an amalgam free office.
---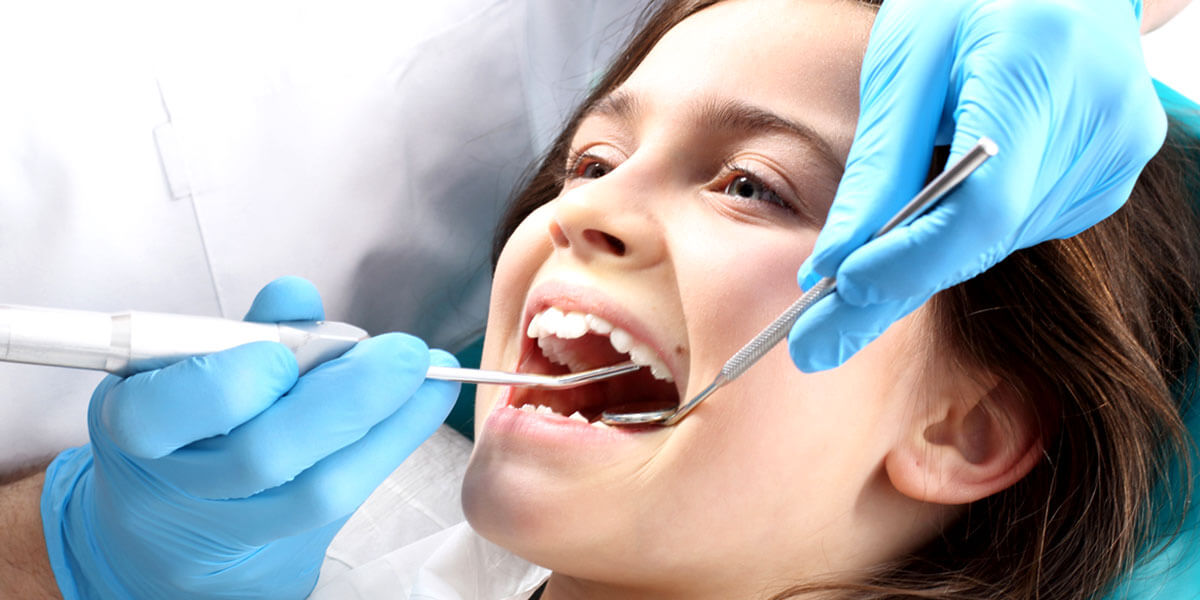 ---
Conservative Cavity Treatment with Silver Diamine Fluoride
---
It is possible to remineralize small areas of decay in the enamel, or even STOP the bacterial progression in larger areas of decay while eliminating the pain associated with it.
As long as the tooth is still vital (meaning the tooth has not been irreversibly damaged by the decay) and there is no infection present, we can use SDF (silver diamine fluoride) treatment. The procedure is quick, easy to tolerate, non-painful and does NOT require the use of local anesthetic (numbing agent). This procedure requires little cooperation from your child. In certain instances where young children may have small areas of decay, we can use SDF to "delay" the need to treat or, in some cases, eliminate the need for further treatment altogether. We usually combine this approach with more frequent office visits, additional fluoride varnish applications and a prescription strength toothpaste. Using SDF as a conservative treatment option also makes sense in older children that continue to struggle with cooperation in the dental environment or have a lot of dental anxiety.
Learn More about SDF
Children smile when they are proud of their teeth. At school or on the playground, they feel more confident. As Pediatric Dentists, we can offer excellent esthetic dental options to restore or enhance your child's smile in a friendly and comfortable environment. We are able to address a number of dental conditions that may affect your child's smile like tooth discoloration, trauma to a tooth/the teeth, any abnormality of tooth shape or size or teeth that are congenitally missing. In cases where your child may need an "advanced" dental procedure that cannot be completed until growth is complete, like an implant for a missing tooth, we work closely with your child's other dental providers to plan for the future. We also can "bridge the gap" in the present by offering State-of-the-Art 3-D imaging and treatment planning (see i-Cat® Flex here) along with excellent orthodontic treatment to help you plan for the future and achieve the best results. We also offer custom tooth whitening options at an exceptional value.
---
---
Space Maintenance
---
If a back "baby" (primary) tooth is lost early due to extraction or ectopic eruption, it is important that the "slot" or space for the permanent be held open. If that space closes it can potentially block out the permanent tooth and prevent it from erupting properly. The age your child loses the tooth and which tooth was lost will dictate how long the space maintainer needs to remain in place. In general, the earlier a baby tooth is lost before its natural time, the more important it is to maintain that space. We can use a simple "space maintainer" appliance or if space has already been "lost", we may need to "regain" space with interceptive orthodontic treatment.
---
Calming the Anxious Child
---
Understanding that every child is unique; we strive to treat all children with care, compassion, and empathy. We are committed to doing our best to ensure your child has a positive experience with us. It is normal and expected that some children may exhibit fear and anxiety when it comes to visiting the dentist. This can range from the fear of the "unknown", from a past experience, from hearing what "others" may say at school or at home or for a host of other reasons. We make an effort to understand YOUR child and let them know we will listen to them. We explain things in a manner they can understand, encourage them to ask questions and try to lead them through a successful appointment by instilling confidence in themselves and us. Our entire dental office staff is skilled and enjoys working with children, and as a team, we work together to make your child feel comfortable and safe.
A Few Helpful Tips for an Awesome Visit
Be positive:

Don't let your child know of any anxiety you may have about dental visits. Kids can definitely pick-up on your stress.

Set a good example at home:

Be a good role model. Practice good dental habits at home. Talking to your children about how you go see your dentist often gets them excited about visiting "THEIR" dentist.

Don't over explain:

Leave the talking to us! We use child friendly words and have special, non-scary ways of explaining the treatment to your child. Don't purposely mislead your child. At the same time, don't give your child more information than s(he) is able to understand. By all means avoid using words like "hurt," "drill," "X-rays" or "shot." Avoid comments that may appear to be reassuring like "Don't worry, the doctor won't hurt you." Such comments actually make your child more anxious rather than less. After all, your child knows that when anticipated experiences are really fun, you never say that.

Be prepared to allow your child to go into the treatment area alone:

We welcome having parents accompany their child into our treatment area as in many cases this can help with your child's anxiety. We may, however, ask that you be a 'silent partner' and sit by quietly in order to allow us an opportunity to establish communication and trust directly with your child. It is also important that we are able to provide your child with 100% of our focus directed at them, their needs and what we are doing. Having a lot of distraction in the operatory in the form of siblings or many family members can take away from our ability to give your child our utmost attention. If we feel that your child may benefit from coming into our treatment area alone, we will first discuss this as an option prior to proceeding.
---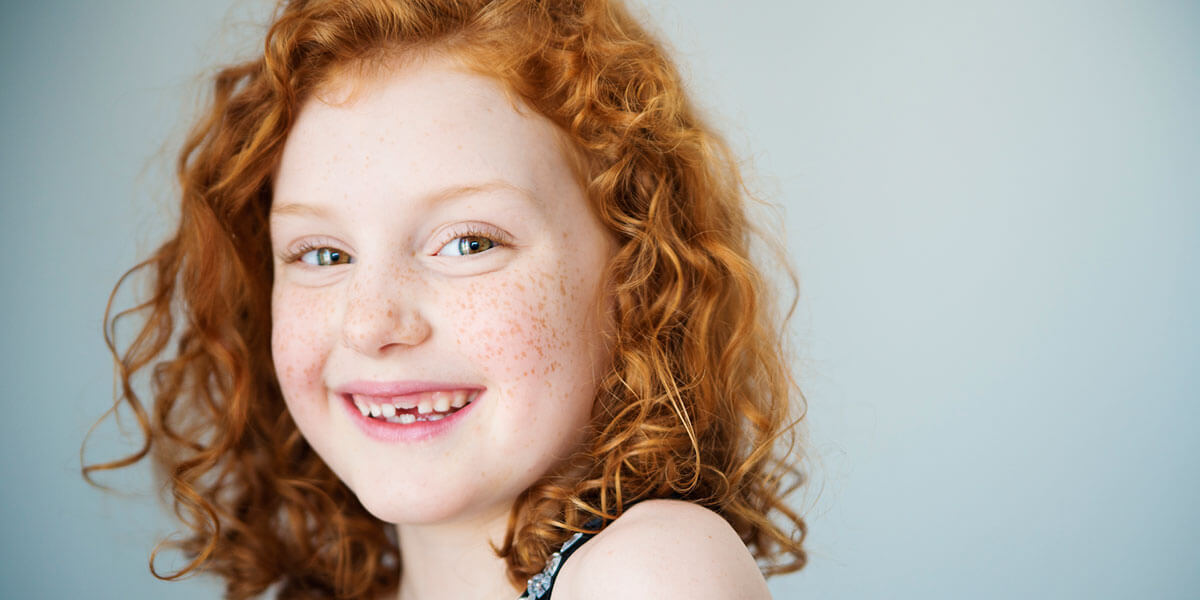 ---
Nitrous Oxide
---
Nitrous Oxide, better known as laughing gas, is a mild form of sedation for children who visit the pediatric dentist and may be overly nervous or anxious about their scheduled treatments. Nitrous Oxide is administered during the treatment appointment and then is eliminated from the body quickly after the gas is turned off at the conclusion of the procedure.
Nitrous Oxide, a colorless gas with a slightly sweet odor, and has been used in medicine for about a century. It's a safe and effective method of administering sedation, which means that a child will stay awake during the procedure, but feel completely relaxed — even happy. All bodily functions remain normal during the administration of nitrous oxide, and its effects wear off quickly afterward. The child can return to school or normal activities after the use of Nitrous Oxide. We recommend that Nitrous Oxide and longer dental appointments, especially for younger children, be scheduled in the morning.
---
Hospital Dentistry and General Anesthesia
---
We take pride in successfully treating the vast majority of our patients in our office without the need for oral or I.V. sedation. However, for those patients who have extensive dental needs (typically treatment which requires 4 or more visits) or for very young children and patients with special needs that have difficulty physically or emotionally getting dental work accomplished, hospital dentistry offers a safe, efficient alternative.
In a hospital setting, as a "surgical day" patient, we provide the dental treatment, while an anesthesiologist oversees the administration and monitoring of general anesthesia. In this way, we can get complete all dental treatment needed in one visit while the child remains comfortably "asleep." After the procedure is done, most kids are discharged and go home about 1 hour later. We recommend when kids return home, they spend the remainder of the day with "supervised rest and play." Most children return to school and to their normal activities the next day.